Billboards, Banner & Photo Media Magazine Spread!



My images have been covering a lot of ground lately - BIG billboards and a huge banner, and a 2-page magazine spread printed many tens of thousands of times - very exciting!

Photo Media Magazine, the Northwest's photo magazine, has a feature portfolio of my work; 6 images and a lovely article on a two-page spread. I've loved this publication since I've been in Seattle, and it's very exciting to be featured in its pages!

Moisture Festival - Seattle's vaudeville/variete/comedy/burlesque festival has spread all over Seattle, with performances in 5 venues, and now its ads are on buses around town, AND *4* billboards as well! They feature 2 of my photographs, and images by the other two official photographers (John Cornicello & Mark Gardiner).

In other BIG news, in December, The New Victory Theater in New York featured my photographs of the Flaming Idiots on a 15 feet high(!) banner that stretched 60 feet down 42nd St in Times Square. Read more about it in my blog and see more images.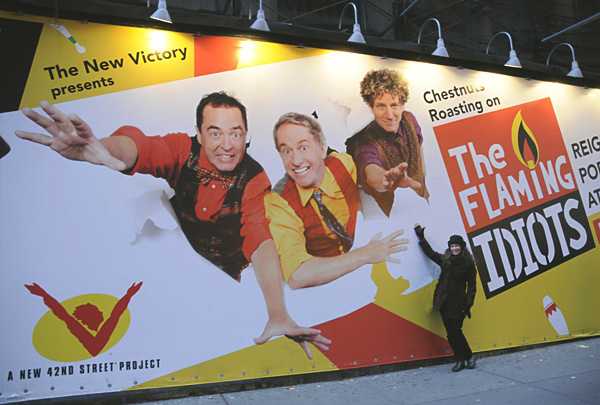 42nd St, near 8th Avenue, New York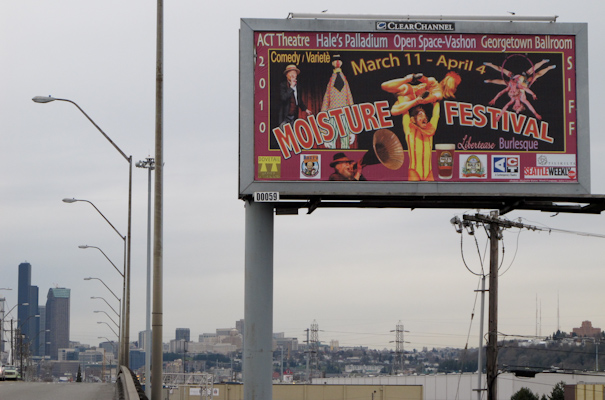 Moisture Festival Billboard, Seattle: center and left images (Trixie Little & Evie Hate Monkey, Godfrey Daniels with Simon Neale) are mine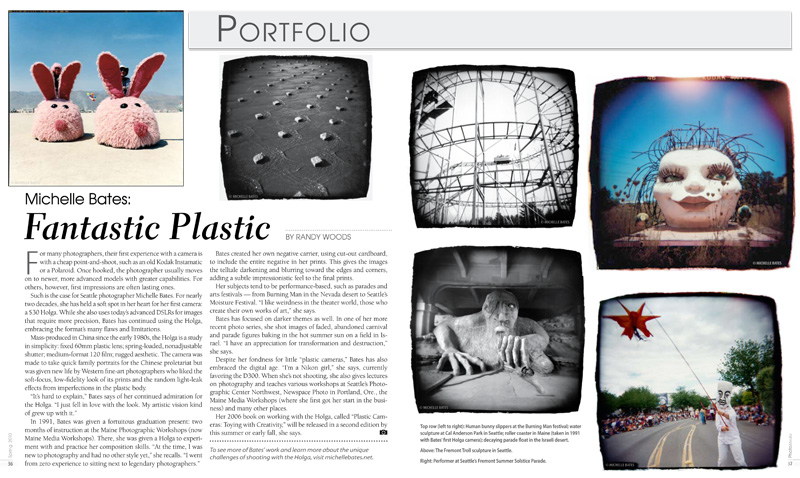 Click on the spread to read the article on Photo Media's website
All images © Michelle Bates Photography.
|