Photos from Moisture Festival and photo book



Moisture Festival is fantastic! Four weeks of performers from all over the world descending on Seattle, entertaining us with various forms of madness! It's the biggest event of its kind in the world, and its reputation has spread throughout the vaudeville, circus, and variete communities. Get a taste with a selection of my photos (more coming...), and get more info, and sign up for the email list, at the Moisture Festival website.

In fall 2009, the three Moisture Festival photographers (myself, John Cornicello & Mark Gardiner) pulled together an awesome selection of photographs into the Moisture Festival book: Comedy/Variete at the Moisture Festival, Seattle, 2005-2009.

You can preview it online and purchase copies at Moisture Festival shows.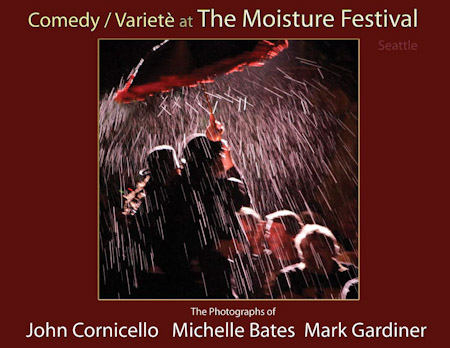 All images © Michelle Bates Photography.
|